Parsippany Roofing Company
Your Trusted Roofers
Roofing Problem? Call For a Free Estimate!
Voted #1 Roofing Contractor in Parsippany, NJ
Parsippany Roofing Company has established a great reputation as the #1 Roofing Company in New Jersey. Our team of experienced roofers and roofing contractors has provided homeowners top-notch roofing services for over 20 years. We offer both roof repair and roof replacement services. You can find all our service locations here.
We take great pride in delivering superior craftsmanship and exceptional customer service making sure every project is completed with the highest level of professionalism and quality. Our team uses the most advanced techniques and products in the industry We always do it right the first time, saving you time and money.
Your Local Roofing Company Near Me
At Parsippany Roofing Company, we understand the importance of maintaining the integrity of your roof. That is why we offer a comprehensive range of roofing services that are tailored to meet your needs. Whether you need a simple roof repair or a complete replacement, our team of experts are ready to help.
We understand that the roofing process can be overwhelming, which is why we are committed to providing a stress-free experience for every homeowner. Our team of experts here to answer questions and guide you through the process. Call us today to schedule an appointment so and get a free quote.
Roof Repair & Roof Replacement
Parsippany Roofing Company specializes in both roof repair and roof replacement services. Our team of certified professionals is equipped with the expertise and knowledge needed to diagnose and repair any roofing issue.
Roof repair services are ideal for homeowners experiencing issues such as leaks, missing shingles, or damaged flashing. Our team is committed to providing fast and reliable solutions to these problems, ensuring the quality of your roof is maintained for years to come.
Your Local Roofing Company.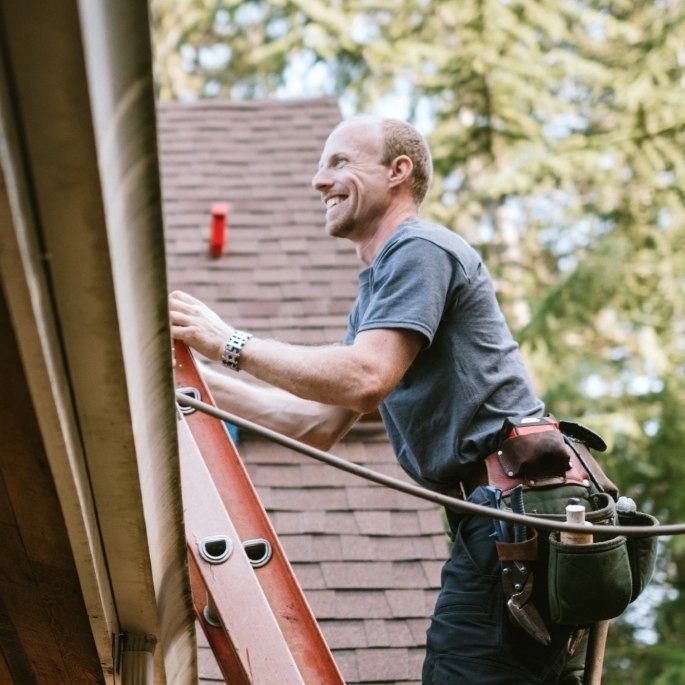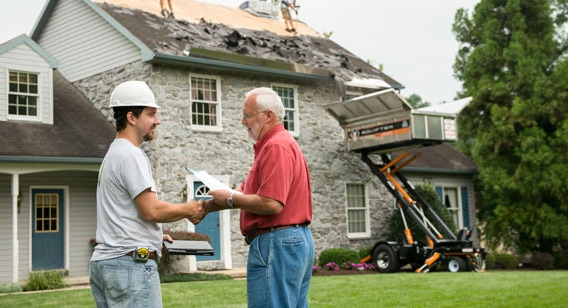 - Comprehensive Project Management for Your Entire Roofing Job
- Extensive Roofing Licensing, Insurance, and Certification
- Unmatched 50-Year Warranty for Your Roof
"I was hesitant about the cost of a full roof replacement, but Parsippany Roofing Company offered flexible financing options that made it affordable. Their skilled roofers did an amazing job, and I now have a beautiful, high-quality roof that will last for years to come."
"The customer service at Parsippany Roofing Company is exceptional. They were responsive, communicative, and kept me informed throughout the entire roofing process. The finished product exceeded my expectations. Thank you!"
I was in need of a quick roof repair and Parsippany Roofing Company delivered. They were prompt, efficient, and offered competitive pricing. Would highly recommend them to anyone in need of roofing services."
"The team at Parsippany Roofing Company exceeded my expectations. They were knowledgeable, reliable, and completed my roof replacement project on time and within budget. Will definitely use them again in the future."
"I had a great experience with Parsippany Roofing Company. They were professional, responsive, and provided quality roofing services. Highly recommend!"
Parsippany Roofing
77 E Halsey Rd,
Parsippany-Troy Hills, NJ 07054
(973) 946-8046
Do not let your roofing needs go unattended. Contact Parsippany Roofing Company today to schedule a free, no-obligation roofing quote. Our team of experts will assess your roofing needs and provide you with a comprehensive quote, outlining the best solutions for you. We understand that roofing projects can be a significant investment, which is why we offer competitive pricing and financing to give you the best value . Call us today.
Located in Parsippany-Troy Hills, New Jersey